Dr. Richard Beatus, DDS - Bronx Cosmetic Dentist
Dr. Richard Beatus is committed to providing excellence in dentistry and stands out as a leading dentist in Bronx. The doctor uses the latest in dentistry techniques to provide you with a beautiful and healthy smile. Additionally, Dr. Richard Beatus believes strongly in education to prevent oral health problems before they occur and makes sure to keep patients fully informed about their dental health. Read more about Bronx dentist Dr. Richard Beatus below.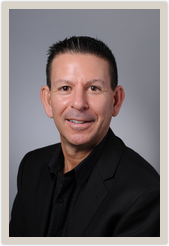 Richard Beatus, DDS
Dr. Beatus graduated Emory University Dental School in 1985 and then completed his dental residency at Jacobi Hospital in the Bronx. After serving as dental director at Ronald Fraser Dental Center, he began practicing at his present Bruckner office location.
Dr. Beatus is a member of the ADA, NY State Dental Society, Bronx County Dental Society, and Member of The American Academy of Dental Implants. Past editor of the Bronx County Dental Journal. He enjoys running, golf, theatre, dining, biking, Latin music, and salsa dancing. Dr. Beatus also volunteers in Israel for needy children.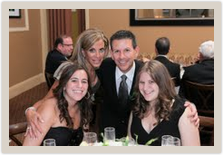 Dr Richard Beatus and family
Dr. Beatus is married to his very attractive wife, Laurie, and has two beautiful daughters. The oldest graduated from Emory University and is now working for Morningstar in the financial field. His youngest is now attending Penn State University. Laurie is a trained professional nurse. Both enjoy playing golf, bicycling, and enjoying time with friends and family.